In early 2016 the American Museum of Natural History began implementing a program to increase visitor engagement in the Hall of Northwest Coast Indians. 
The program had several planned components and new technologies, including two telepresence devices and a mobile app for kids.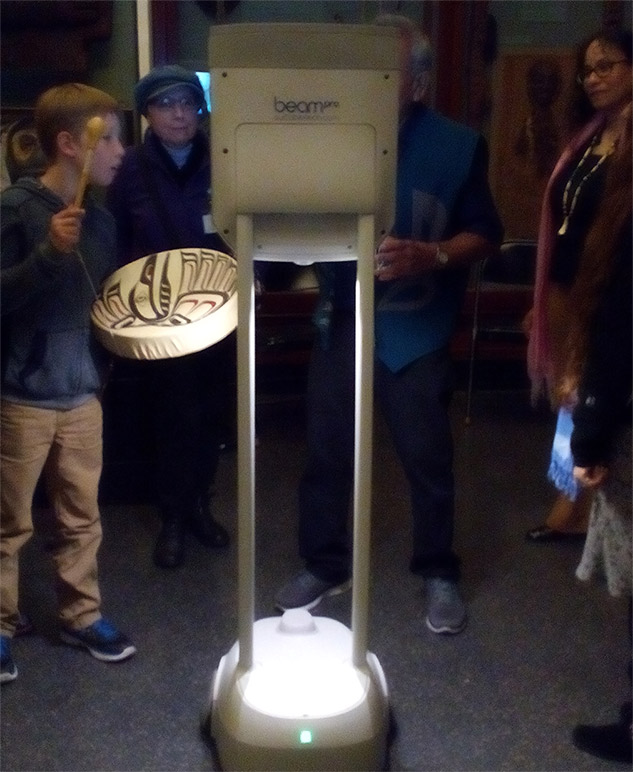 The initial vision was to create a series of modular activities which could be used one at a time or in combination with each other to engage and educate visitors to the hall.  This programming would be run by volunteers, but before they and the Public Programs department could take over the experience, we performed extensive user research to design an experience that was both engaging and educational for visitors, as well as manageable for museum volunteers.  
What I did
I designed and implemented user research over several months to both find an efficient and effective way of implementing the program, as well as demonstrate the effectiveness of the different components. This started with research design and the creation of observational tools.  We performed research in the public halls intercepting visitors during programming, as well as on days without programming to collect baseline data.  These methods were refined over three iterations of the programming.
Research methods
Visitor intercept surveys
Field interviews
Direct observation
Unstructured user testing
Deliverables
Research design
Research tool creation
Coding of qualitative data and analysis

Volunteer documentation
3 reports on research findings and recommendations
Results
By the end of the project, we were able to hand off a complete program to the Public Programs department with tested implementation plan and documentation for volunteers and museum staff to ensure smooth and effective educational programming.
The research led to concrete changes in the programming. Most notably, the number of activities was reduced as one of the more complex activities led to a large number of questions about technology and few interactions with the objects on display.